Design Sponge - Ombre Tights
- I ♥heart♥ these so much! I already suffer from lots of tights with not enough skirts to wear them with. I may as well add to the collection!
Simply Scratch - Greek Chicken Pita (open face style) With Cucumber & Dill Yogurt Dressing
- Dear Mr. Pita, I want to eat you RIGHT NOW.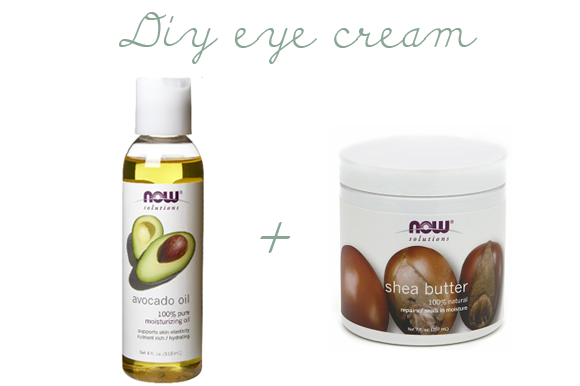 Delighted Momma - Skincare Tip of the Week - DIY eye cream
- In the comments section of her blog I wrote
"Me and my crow's feet officially love you"
and I meant it. What's even better is you can link over to Delighted Momma, then link directly to these two products where you can buy them for a whopping total of about $15. Nice!
Cycle Jerk - DIY Xtracycle Child Seat
- Not sharing this just wouldn't be natural.
Design Sponge - Best of DIY Floral Projects
- A bunch of Neat-O things to do with flowers. Happy Spring!
Enpundit
(
via Iowa Girl Eats
) -
Garage Transformation
- This transformation is all kinds of awesome.
A Cup of Jo - Gender Reveal Party
- I'd never heard of this before and I kind of think it's a neat idea....what say you?
A Cup of Jo - Raddest Bike Basket Ever
- Agreed.
All of the home-made ice cream I've been seeing that doesn't require an ice cream maker - This is dangerous.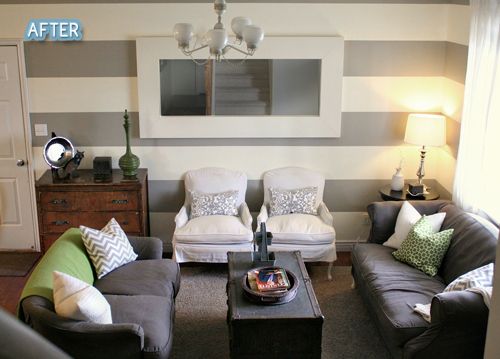 Better After - Living (room) in the past
- All of the block stripes, I'm loving these.
Etsy Blog - Bicycle Tube Pouch
- Nice DIY! Lots of cool bike stuff this month.
Ladles and Jellyspoons - Baking Bialys
- Admittedly this sandwich recipe is a lot of action. But it looks so good it may be worth it. Plus if you love mortadella like me, it is absolutely worth it!
The Painted Hive - Sconce Light Makeover....Industrial Cage Style
- OK, this is a March post but I found it in April so I'm including it here. This is so clever and creative it is just ridiculous. Really.
The Tasty Alternative - More Green Kitchen Tips
- Someday I will be like Amber. I am envious of her ultra green kitchen! She shares more great tips here which I will be incorporating. Later I'll share with you how this post inspired me to make one more big green kitchen step - we are now paper towel free. Hooray!
Centsational Girl - Wood Shim Windowbox Planter
- Cute and nifty. And we were just talking about buying one so.....another project!
Hope you enjoyed this month's favorites!
♥ TCW