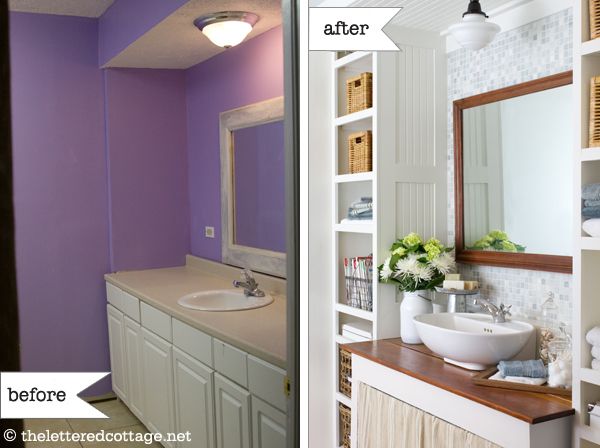 The Lettered Cottage - Bath Reno
- Um Hi Ridiculously Awesome Bathroom Re-Model.
Shutterbean
via
Pinterest
via
Chasing the Firefly
via
Here We Are Together - A Mind Jar
- This is just, well, neat. I think I have to make one for The Munchkin.
Steamy Kitchen
via
Fellow Fellow - DIY Votives
- I ♥ Mason jars. These are really cute!
Joy The Baker - Peanut Butter, Banana and Oat Milkshake
- Yum this looks good & it's healthy too.
How Sweet It Is - Stuffed Fontina Portobello Skillet
- First off, everything Jessica makes looks tasty & delicious and all of her
recipes that I've cooked
have been just that. Plus she's hilarious. And these look good!
Cycle Jerk - Drome Drome: DC To Get A Velodrome
- The title says it all, but it's inspiring to see another city reach their velodrome goal. We hope to have one in Sacramento soon too!
Support Sacramento Valley Velodrome Association
!
How Sweet It Is - Mocha Coconut Fudge
- Two of the most important men in my life have an aversion to coconut. Which means if I made this, I'd have to eat it all myself. I still might do it...
What's Gaby Cooking - Quinoa Stuffed Acorn Squash
- The name didn't catch my attention, but the photo did. Yum. And hard goat cheese sounds interesting too.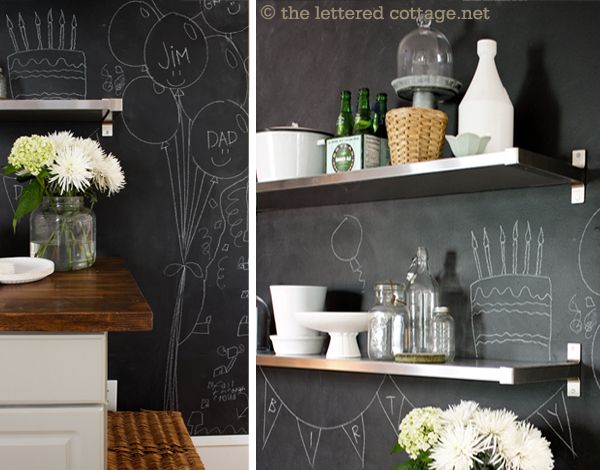 The Lettered Cottage - Chalkboard Black
- Of course I had to share this one, especially since we used the chalkboard paint in
Phase One
of our kitchen re-model too. I love how they stained the counter top too.
Etsy Blog - A Story of Family, Friends & Pie
- I liked this little story of 2 ladies, and pie.
FellowFellow - Inspired by Kickstarter
- This is such a great idea. And then I realized it's being used by a local business,
Verge Center for the Arts
, to raise money for their cause. Check it out!
SippitySup - maybe a holiday party will help me find my roast carrot and parsnip mojo
- There is no denying that post title! And now I know what I can do with all those tasty carrots I've been seeing at the
Farmer's Market
!
Iowa Girl Eats - Baked Crab Rangoon
- I just found this blog and I think it's really cute. Plus, this looks fantastic!
Have you heard of this? It's being sold at Trader Joe's right now. I first saw it on
How Sweet It Is
and purposely did
not
look for it when I was in Trader Joe's. Then she mentioned it
again
. Now I'm seeing it again on
Iowa Girl Eats
. After 3+ trips to Trader Joe's purposefully avoiding it, I bought it. It's good. The jar says something like, "you just have to taste it to understand". It's true.
Joy the Baker - A Hot Bowl of Spicy Lentil Soup with Buttered Bread
- I ♥ soup. And there are a bunch of other good ones within this post.
A Cup of Jo - Haiku Traffic Signs
- I heard about these on NPR. Clever idea.
How Sweet It Is - Blue Cheese Biscuits with Pinot Noir Butter
- She had me at biscuits. And butter. But these sound amazing.
Scarves.net - 12 Ways To Tie A Scarf
(via
Pinterest
) - This is handy for winter scarf wearing! Some cute stuff I haven't seen too.
Flickr - Year in Photos 2011
- I picked the lightest of the bunch, but there are some really powerful photos in the mix.
We Are Not Martha - How To Make Your Own Glitter Flats
(via
Pinterest
). What a cute and not too difficult idea. Love it!