Hello!
January is officially over and it already feels like spring here in Sac-town.
Below are my favorites from January 2012, enjoy!
Versus from my Kitchen - Sweet Potato Bubble & Squeak
- I have admired Michael's dishes on
Tasty Kitchen
since I first joined. I only recently (duh) added his blog to my feed and his writing is as lovely as his food & photos. Oh yeah, and I noticed this was originally posted in December, but for some reason it just popped up for me. Therefore, it is a January favorite of mine.
Not Rachel Ray - Healthy New Year - Whole Wheat Flat Bread & Roasted Garlic White Bean Dip
This white bean hummus looks so good! I'm also a fan of Bob's Red Barn, but I've never made my own flat bread!
Team Studer - 25 Rules for Mothers of Sons
- I absolutely love this.
Love and Olive Oil - Quinoa Cakes with Lemon Olive and Parsley
- Just yum.
A Cup of Jo - Travel Fantasy, Haven in Paris
- Ahh....I've been dreaming of Paris lately.....
Benjamin Bullins Artists Websites via Facebook via Pinterest
- Just because it's neat. And involves a bike (of course).
Not Rachel Ray - Build a Better Me
- I think I will be submitting a few recipes to this challenge!
Whats Gaby Cooking - Mushroom and Sesame Noodles
- Yes, this looks delicious. But I'm adding it here because this is the first time I've ever heard of
Quinoa Noodles
?!? What the what? That is awesome. I will certainly be looking for those!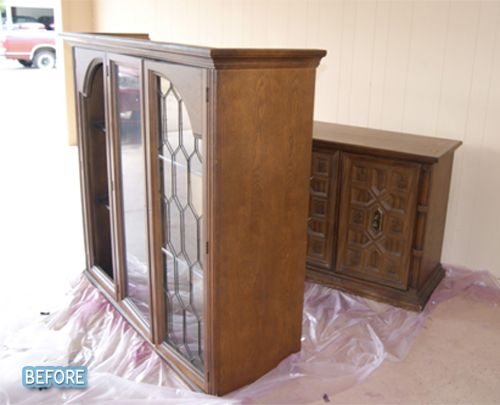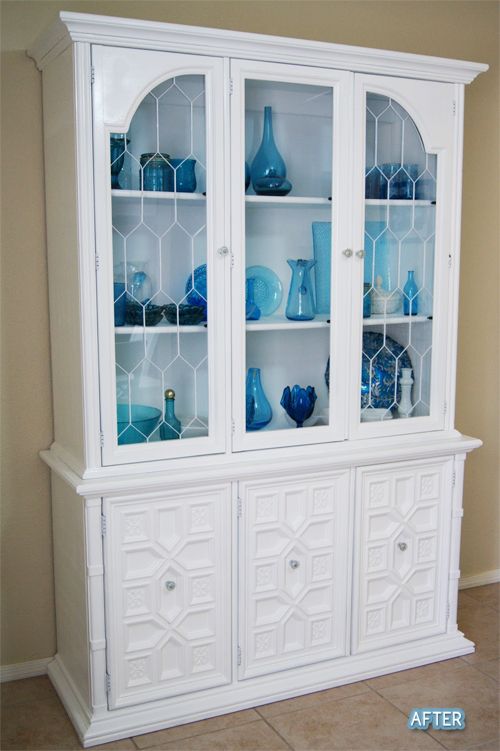 The blog
Better After
- I found this in January so I'm calling it a January favorite. This blog is awesome! Who doesn't love a before and after?? I am totally inspired to re-finish junky old furniture now.
Oh, Bee - Iconatomy
- Neat-o. And kind of surreal too.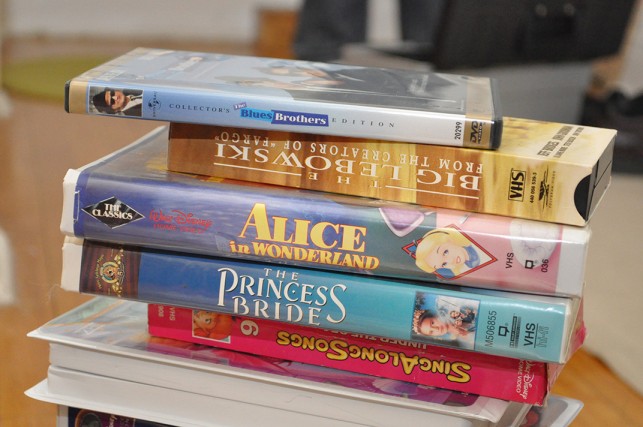 Jenna's Everything Blog - Purging 112 things in 1/12
- I like this idea. Start out your year by purging 112 things in the month of January. I think The Cyclist & I already completed this (x20) in our garage clean out. But I still have plenty to purge....I like the idea of having a number as a goal.
How Sweet It Is - Creamy Tuscan White Bean Pasta
- This looks good. And because Jessica seems nice even though I've only met her in blogosphere. And because I've never cooked anything of hers I didn't like. And because beans and pasta is neat.
She Wears Many Hats - Meyer Lemon Creme Brulee
- Oh meyer lemon. I love these guys. This sound fantastic. Now I just need someone to make it for me. I'm afraid of cooking with fire.
Iowa Girl Eats - Quinoa Mac & Cheese
- I can't tell you how many
fattening
high calorie mac' and cheese recipes I have printed and waiting in my recipe binder at home. I love mac' and cheese but I never make it because it just seems too indulgent.....or I'd maybe rather have
something else that's indulgent
other than mac' and cheese. Plus mac' and cheese is either one of those things that is awfully good or terribly bad, with no in between. The last time I ate it I was disappointed that I wasted all those calories on a terribly bad batch. This though, looks like a great alternative! I'm betting The Munchkin would like it too. Plus quinoa is protein packed!
Joy The Baker - Strawberry Cucumber Smoothie
- I have never thought of adding cucumber to a smoothie. I've heard of adding spinach - it adds a veggie but you can't taste it. But cucumber sounds interesting and probably adds a nice fresh flavor. I like it!
The Tasty Alternative - Homemade Almond Milk
- By the way, want to make your own almond milk to go with that
↑
smoothie? Here you go!
How Sweet It Is - Simple Buffalo Chicken Soup
- Hello soup. I think I will eat you for the Superbowl.
Eat, Live, Run - Brussels Sprouts with Bacon, Dried Cherries and Israeli Couscous
- I am a fan of Brussels sprouts. I never was before until Tankyoupete made them and now I ♥ them. And now I keep seeing all of these yummy ways to eat them. Like
this
from my
November Favorites
. Anyway, this one looks super tasty and hearty. I will have to try it soon!
Simply Scratch - Blood Orange & Honey Sorbet
- The Munchkin's Mommy just told us about the ice cream attachment for the Kitchen Aid Mixer. Now I really want one so I can make this!
A Cup of Jo - Sh*t Liz Lemon Says
- If you don't love Liz Lemon you should probably go to the doctor, cause somethin' is wrong witch you! What tha what?!